It Begins
Now that we have our van, the process of conversion seems pretty overwhelming. It feels like a huge cavern, filled with options and possibilities. I've been reading and researching for a couple of years now, so now everything gets real.
Before starting on actual conversion work, I want to ensure I'm starting from a good place. Going through my stash of Promaster Forum saved posts, there are a number of things to check on. It's good to know about them in advance.
Clogged Drainage hole by driver side wiper - indeed, it was clogged. The passenger side was fine, but looks like these will require regular clean-out.
Water infiltration at front clearance lights - I pulled the clips holding the headliner in place, got Becky to bend it down and look, and I sprayed the clearance lights with a hose. Most were OK, but one had water coming in. Just a few drips, but enough that I'm planning to add some silicone to the gasket and screw holes. Whatever the fix was in 2015, it's still happening on my 2017.
There are others, but I'll tackle them as I go.
I also started looking at the interior, and found a few things I wasn't expecting.
It took quite a while, and careful reading of the manual, to figure out how to swivel the factory swivels. The "lever" is basically a square pad which makes up the entire lower corner of the seat. I do like the factory swivels and lower seat bases - comfortable and seem to work well. The seat belt integrated into the seat is easier to deal with than other swivels we've used too. One downside is there is basically no space under the seat. The jack and tools were zip-tied to the back of the driver's seat, and I'll need to find another home for them as our build progresses.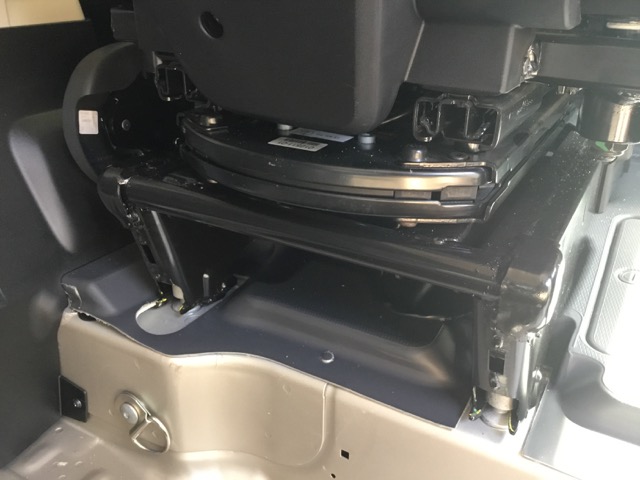 There were quite a few metal shavings on the floor of the van, and I was wondering where they came from. When I started removing the upper wall panelling, I discovered a couple of holes on the C pillar had been either added or enlarged to install the upper panels. Not sure what else I'll find when I remove the rest of the panels to insulate.
Even with the side wall panels in place, there were a few places to try out my new Astro 1442 nut setting tool and AliExpress M8 Rivnuts as recommended by KilWerBzz. I'm not convinced on the Astro 1442 - it's hard to compress the rivnuts, or perhaps I just need to improve my upper body strength.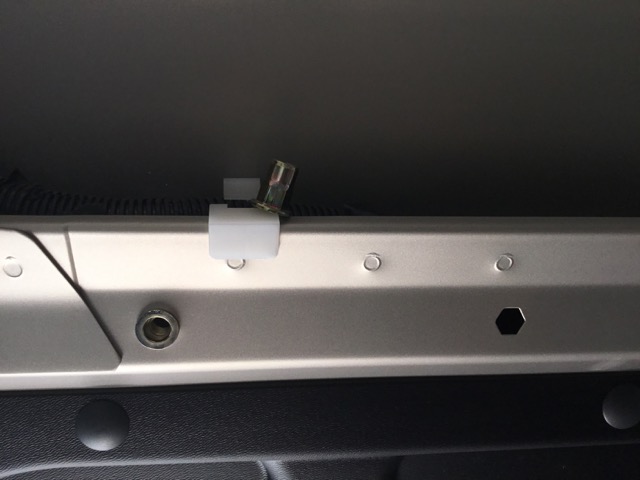 The side walls panels are black and cover most of the walls. I picked upper and lower panels since they were the same price as lowers, knowing that we would remove most or all of the uppers when adding windows. The noise level in the van wasn't as bad as I feared, so I think the panels may be helping a bit with noise abatement. That's still my first priority, or perhaps second after adding a floor.
Side wall panel - passenger: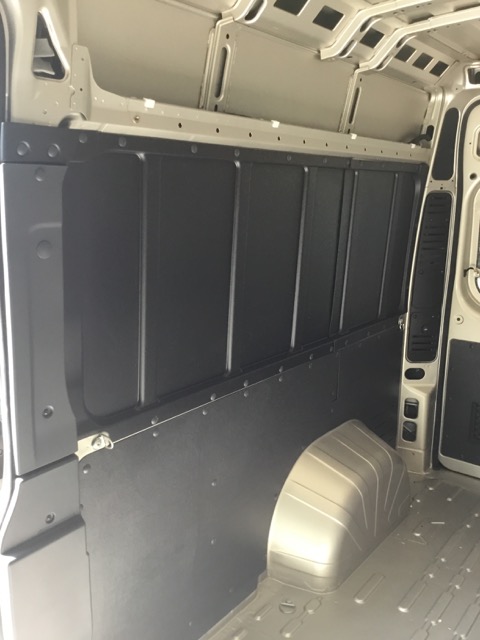 Side wall panel - driver: